Create an affiliate program so that both you and your affiliates can earn more and get visibility on your sites
You have designed a modern and functional e-commerce shop where you sell quality products at competitive prices. Yet, no one knows your website and visits are running low as well as the orders: in practice, you are the owner of a wonderful shop hidden in a low traffic street. What you need can be summarized in one word: visibility.
Think of third parties sharing your products on their sites, thus giving them more visibility: you would certainly turn more visits into a huge increase in sales, with no effort and in exchange of a commission – that you set – on the price of sold items. A partnership that only makes winners!
If you are looking for a way of advertising your products and increasing the number of your sales, but you don't know how to, if you ran out of ideas or you have already posted ads on every blog, then make other people and bloggers advertise your products on their websites.
If they can help you sell your products in exchange for a commission on each sale, you can be sure they will actively help you promote them. Setting up an affiliate program has never been so easy since YITH WooCommerce Affiliates will help you automate this entire process.
Many affiliate programs fail because commissions are only paid if customers purchase one or more of your products right after reaching your website, thus running the risk of rendering the entire affiliation system pointless.
Thanks to YITH WooCommerce Affiliates you won't run this risk: the plugin will allow you to choose how long affiliates will keep receiving commissions from the users reached through their links.
Admins will have full control of their affiliates thanks to detailed click reports generated by every single link, giving you the chance to choose whether you wish to pay commissions manually or set up an automatic payment system.
You can also set up different commission rates based on the product or user, allowing you to create a custom automated affiliation system starting now, using an exponential advertising system that will increase your sales.
PayPal MassPay is now a deprecated service. The service has been restricted to select partners for approved use cases and should not be used for new integrations without guidance from PayPal.
If you already have an approved account, you will be able to use the service with Multi Vendor plugin.
On the contrary, we recommend contacting PayPal before purchasing this plugin.
Version: 1.7.7
Released: 2020-10-15
Minimum PHP version: 5.6
Requires: WordPress 4.5 or higher and WooCommerce 4.2.x or higher
Compatible up to: WordPress 5.5.x and WooCommerce 4.6.x
Supported multilanguage plugins: WPML, Loco Translate
Translation ready: YES
Languages 100% guaranteed by YITH: Greek, Italian, Spanish, Dutch, French
Support to: YITH Proteo theme. All YITH plugins.
Supported third party themes: Avada, Divi, Flatsome, Neighborhood, Storefront, X
Supported page builders: Gutenberg, Elementor
GDPR Compliant: YES
WITH 
YITH AFFILIATES

 YOU CAN:
Pay automatically commissions
Each time a new commission is issued, on the specified day of each month or at reaching a certain threshold in commission earnings.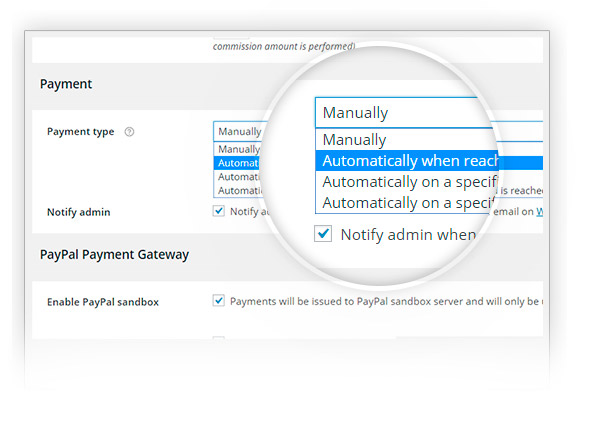 Set information that have to be stored from each visit
Affiliate's name, visited page, date, ID and conversion time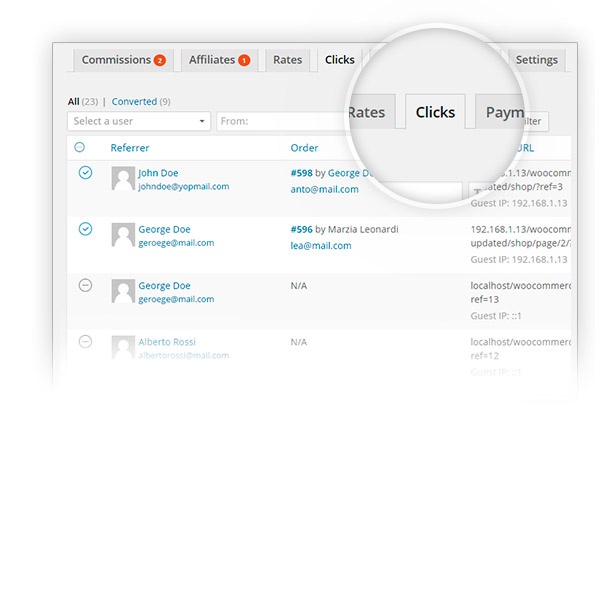 Set a different commission rate
For different products and users in your shop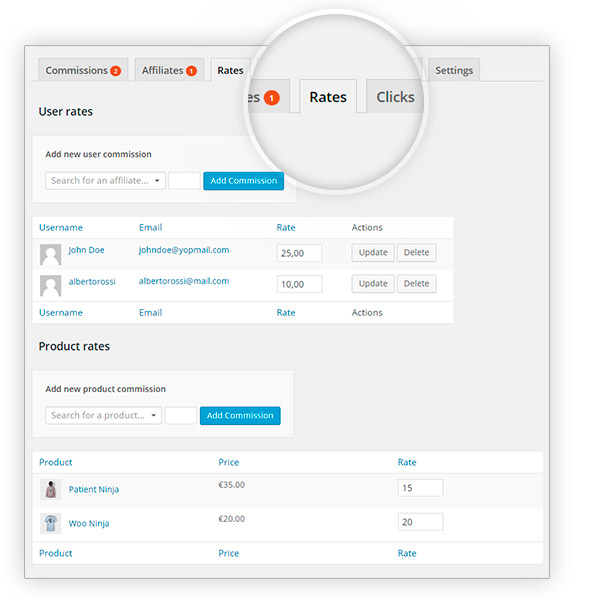 Associate purchases of the same user to an affiliate permanently
After the first purchase made through that referral link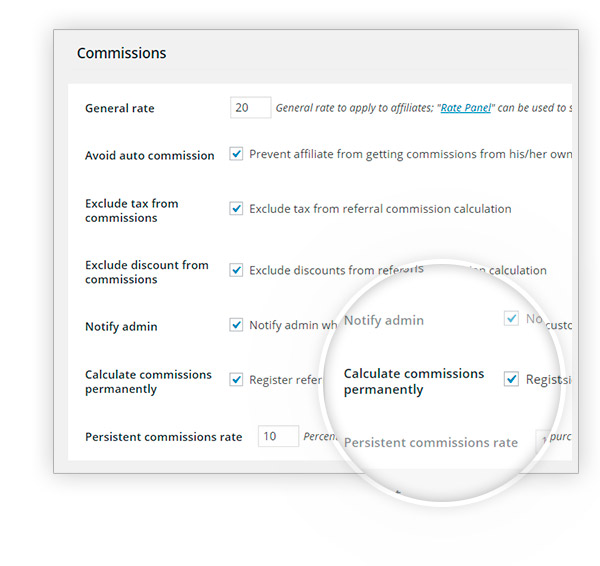 Create an affiliate history for each visit
And keep track of all affiliates who have contributed to generate that visit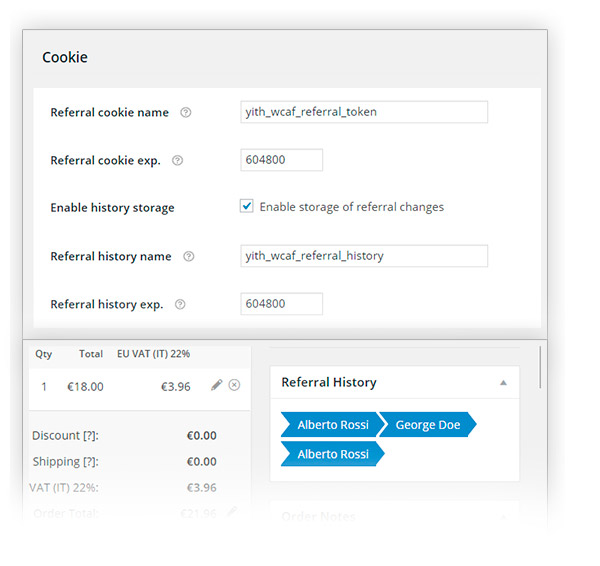 Approve automatically new affiliates
And spare the time to approve them manually one at a time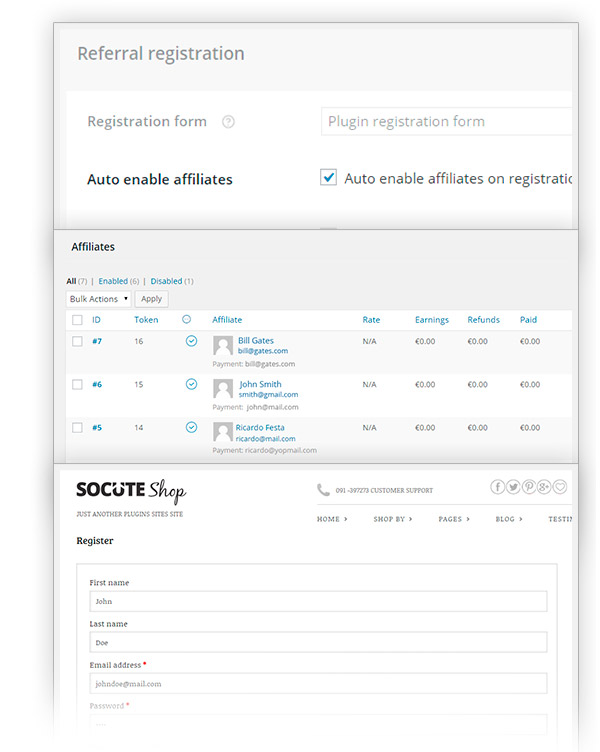 Create and assign coupons to your affiliates
That will generate a commission when using them after sharing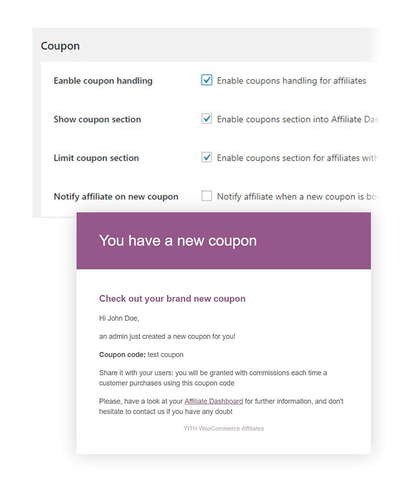 Set a time for clicks from the same user
So the click count is more accurate and not distorted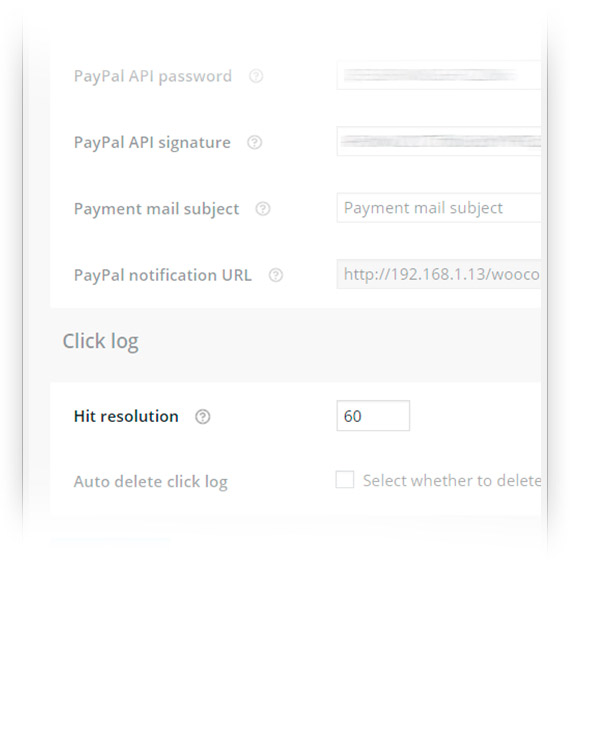 Show reports about commissions
And show details for each single product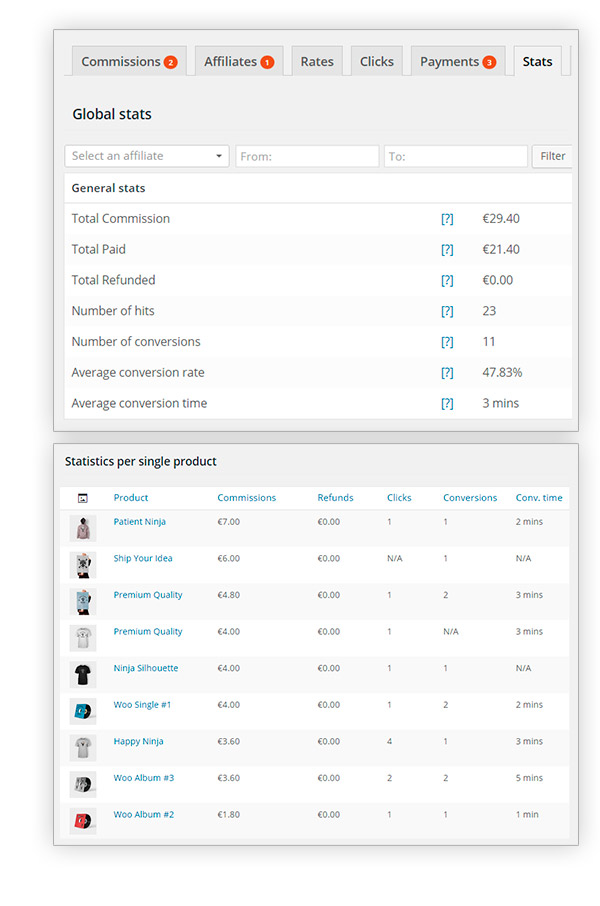 Notify each action on your site via email
To keep everything under control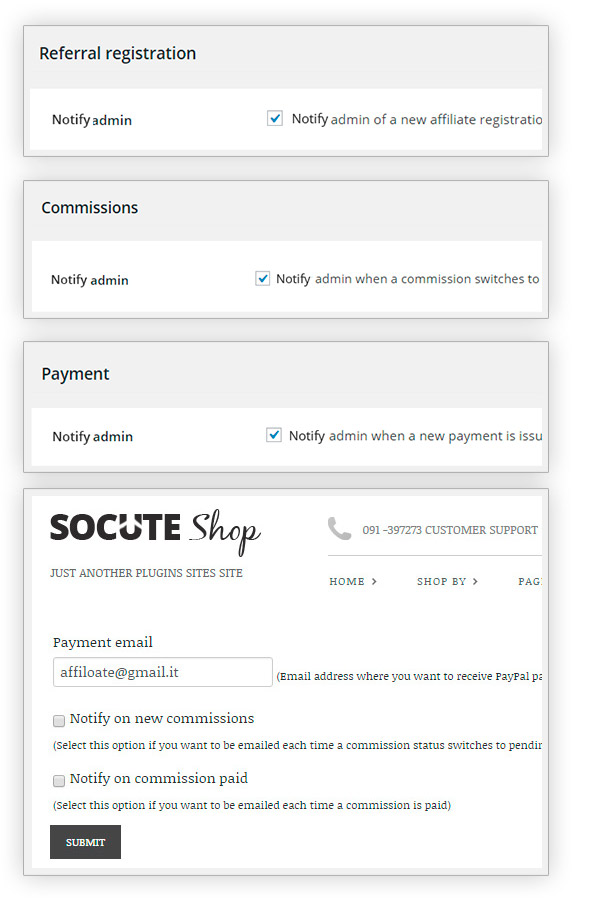 Choose how to recover the affiliation code
From classic query string and the specific form in "Checkout" page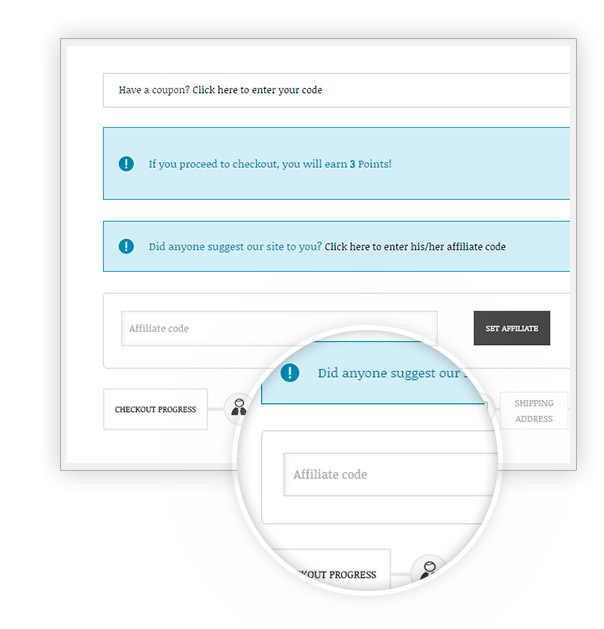 Let affiliates request payments
Affiliates can now request a withdrawal of their commissions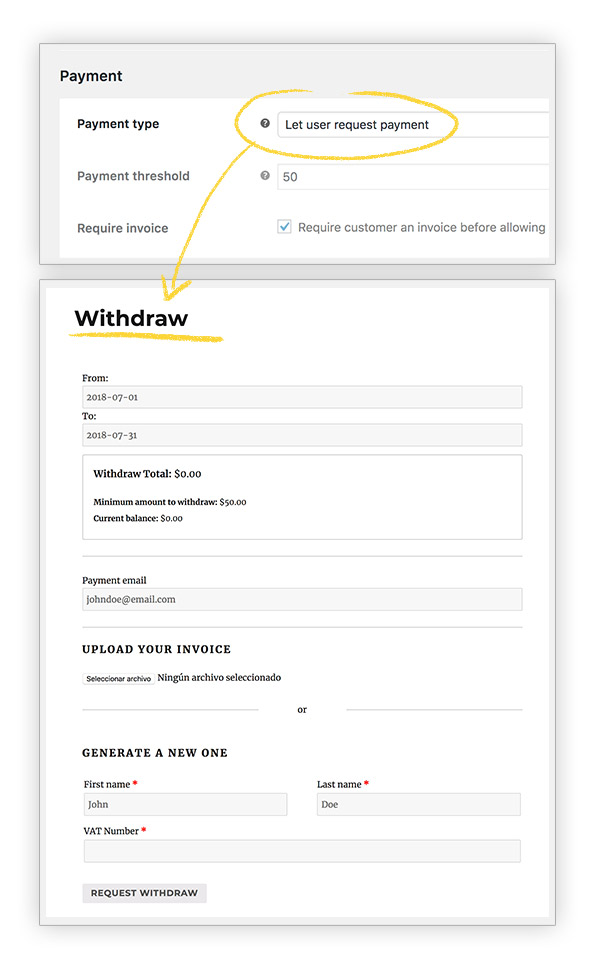 Add or remove an affiliate from the order manually
Commissions will be processed automatically after saving new data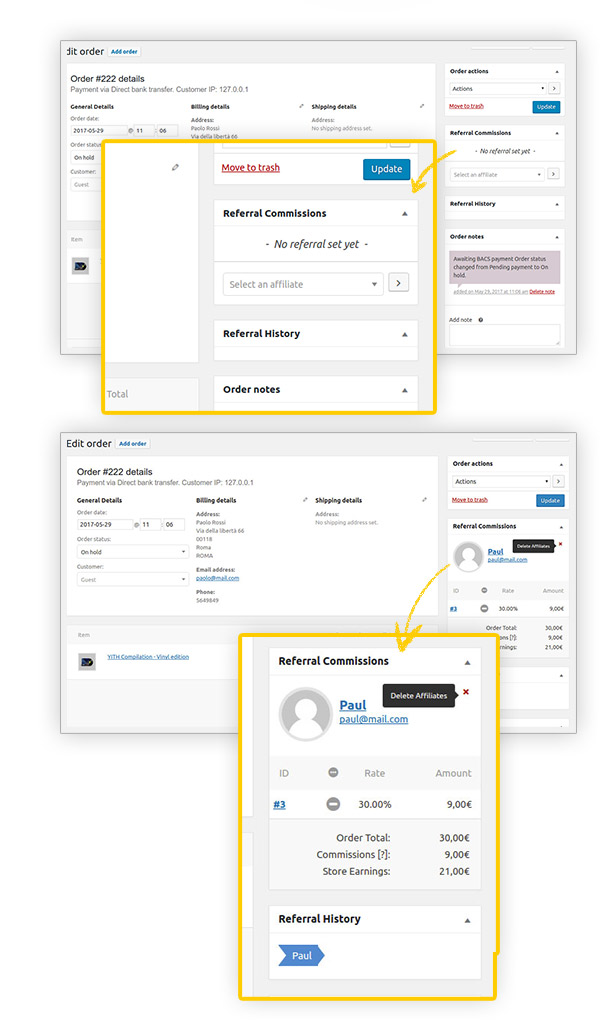 Remove the affiliation after the first purchase
Or after the pre-set expiration date